Gucci is on the spotlight following the release of its first high end jewelry collection on July 2nd. After presenting it, they have also inaugurated their first high end jewelry store. Located in 16, Place Vendôme, Paris, a location not chosen at random, because of its association with luxury. This operation further enhances Paris' image as the capital of luxury.

The shop showcases the artistic director Alessandro Michele's Hortus Deliciarum's collection.
Hortus Deliciarum in latin stands for "Garden of delights" and was inspired from the Jardins des Délices by Herrade de Hohenbourg. Michele's talent is once again made evident as no other known cases exist of a clothing artistic director releasing a high end jewelry collection.
The said collection comprises 200 items, manufactured in Italy, with prices ranging from 50.000 to 800.000 euros. Most of them are unique and therefore exclusive pieces.

The collection revolves around three thematics
Eternal love, animal reign and solitaries. The general look, as it was felt, is proudly maximalist without being aggressively flashy. The stones were obviously chosen for the vivacity of their hues but also, and it is more singular in the world of high jewelry, for their spiritual properties. Multicolored sapphires, yellow beryls, Paraíba tourmalines, superb mandarin garnets, aquamarines, rubellites, spinels, topazes.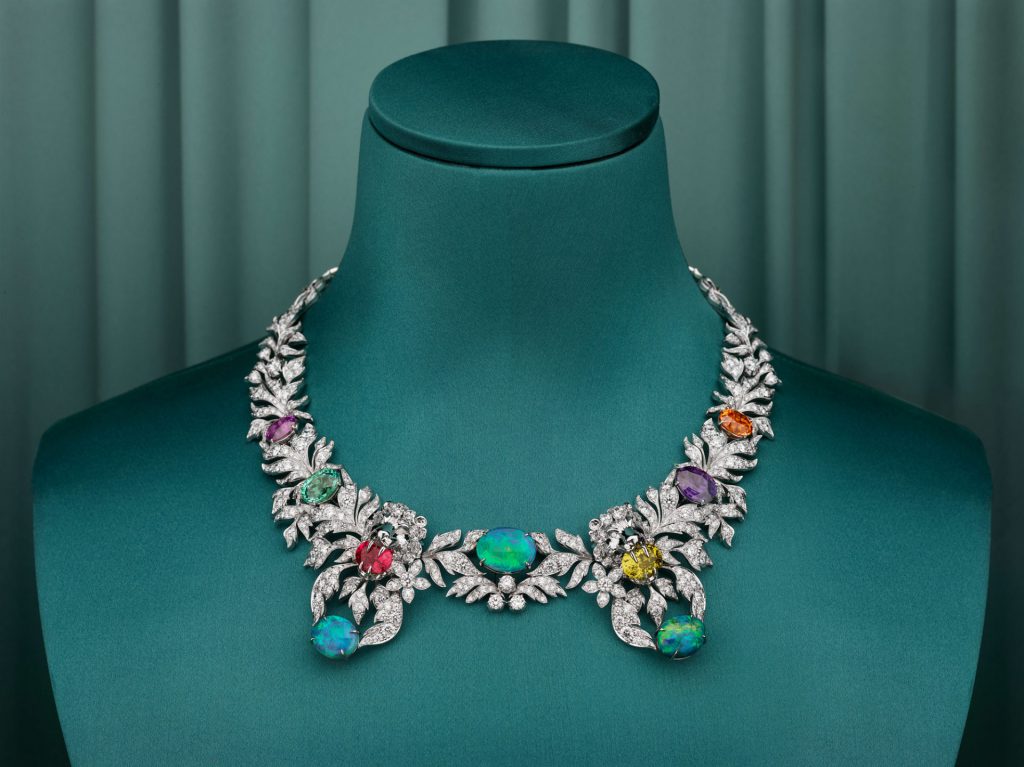 This fireworks color honey, lavender, mandarin, neon pink, blue, yellow and purple develops a moving impression of joy and happiness.
A few precious watches also suggest Gucci's intents in the fine watches market.
The shop's interior may surprise Gucci connoisseurs
Indeed, the shop's look may contrast with the brand's extravagancy and maximalism. It features a very sober look in black wood and vert d'eau's satin. The floor shows an elegant monochromatic black Maquina marble and white Thassos marble. Its proportions are modest but sufficient to display Michele's talent.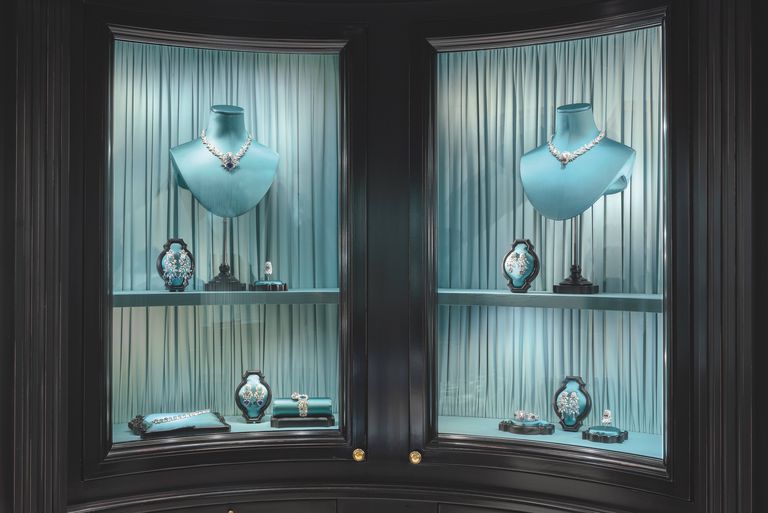 This operation shows Kering's (owner of Gucci) interest towards high end jewelry products. With an annual growth estimated at 7% for the coming year, Kering's brands (Saint-Laurent, Boucheron, etc.) are here to stay. They will however have to compete against LVMH's (Chanel, Dior) as well as Richemont's (Cartier, Van Cleef & Arpels) brands.
Indeed, high jewelry remains a market where big groups can still grow. As a matter of fact, their percentage of market shares remains lower than 20%.